First brands

Trust on the best truck makes guarantees high standards of maintenance.

Envoironmental friendly

Respectful towards the environment. 95% of our fleet complies with EURO 5 and 6.

Continuous improvement

Fleet renewal makes it possible to optimize customer service by minimizing incidents caused by vehicle breakdowns.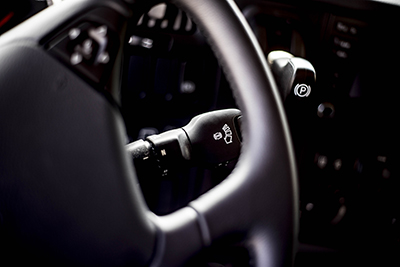 Services
---
Message and data exchange.
Vehicle position monitoring.
Historical record of routes and messages.
Instant response to enquiries from drivers
Live monitoring on driving time and rest periods.
Benefits
Up to date information without logistic chain failure
Allows a new communication channel aimed at optimizing costs and recording trade deals.
Swift understanding of the whole service process.
Tracking system designed exclusively




for professional transport
Improves management and global logistics
Isothermal tanks IN, IR

Made of high quality stainless steel.

Compartmentalized design

29.000 up to 32.000 litres tank

ATP regulation

Hygiene, protection and isolation guarantee.
ATP regulation: Hygiene, protection and isolation guarantee.
---
Bacteriological filter
---
Allows direct loading and unloading process without environmental risk. Prevents possible contamination.
Compressor
---
If needed, makes unloading process easy.
---
Heating
---
Keeps optimum temperature of the product during transport
Hydraulic bomb
---
Loading and unloading function. Food grade stainless steel. Detachable for cleaning.
---
Unload drawer
---
Nozzle holders designed to keep the compartment clean.
---
Pneumatic drive system
---
For safe opening and closing of the compartments.